Crawl space encapsulation for an Indianapolis home is an excellent long-term investment! Encapsulation blocks damaging moisture while providing an inhospitable environment for insects and rodents. Crawl space vapor barriers also keep that space clean and dry, for safer storage and easier access to a home's underside.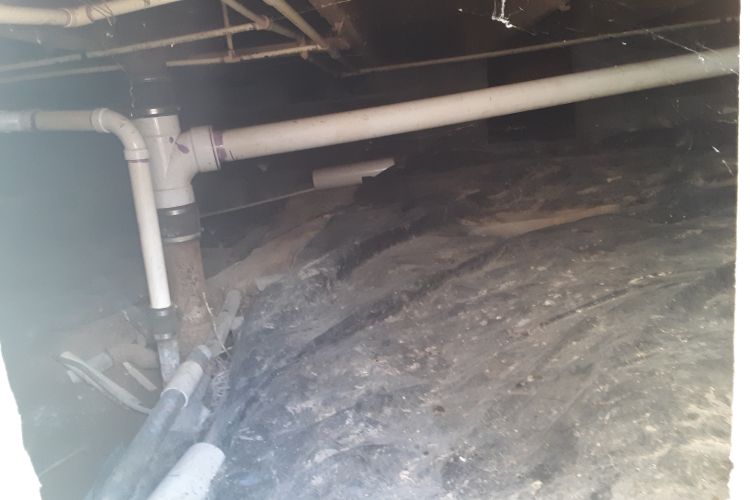 If you're a homeowner considering crawl space encapsulation in Indianapolis, you might wonder how this process is completed. You might also be asking if encapsulation is the same as a vapor barrier and if these options are worth their cost!
What Is Crawl Space Encapsulation for Indianapolis Properties
First, note how a crawl space is formed underneath a home. Pier and beam foundations use piers or posts inserted into the ground; these are then attached to crossbeams running along the length of the structure. That gap between the house and the ground is called a crawl space.
Leaving the ground under a crawl space exposed allows moisture evaporating from the soil to get trapped in that space. Trapped moisture risks damaged piers and beams, wood rot, mold growth, rusted plumbing pipes, and other costly repairs.
A crawl space encapsulation for Indianapolis properties means adding a specialty barrier over virtually every surface of that space. This barrier, typically made of thick polyethylene plastic, keeps out moisture while providing a clean and dry surface around the crawl space.
Installing a Crawl Space Encapsulation in Indianapolis
The first step to crawl space encapsulation for Indianapolis properties is to prepare the space. This includes cleaning away anything sharp such as rocks, vegetation, or other debris. The ground is then typically graded to create a level surface.
Next, a foundation repair contractor will seal off vents and other openings in the space, to help keep it waterproof. He or she might need to reinforce brackets and other attachments used for wiring and plumbing pipes, to keep them secure during the encapsulation process.
The plastic vapor barrier is then installed over the crawl space surfaces and is typically attached with heavy-duty staples or other fasteners. A contractor might then add vents or even a dehumidifier, to keep moisture and humidity out of the space and ensure it stays dry and comfortable.
The Difference Between Encapsulation and Vapor Barriers
A crawl space encapsulation is a form of a vapor barrier, but it covers virtually every surface of the space, as said. There are other options for protecting your home's crawl space, including just a basic ground cover.
A ground cover vapor barrier is an excellent choice for reducing trapped humidity and moisture in a crawl space and can provide a clean surface for storage or for accessing the home's underside. A ground cover vapor barrier is also typically more affordable than full-scale encapsulation.
However, ground cover vapor barriers don't offer as much protection as encapsulation. Using specialty barriers to cover all those surfaces in a crawl space will help keep them dry and protect against structural wood rot, mold, insect and rodent infestation, and other damage.
Is a Crawl Space Encapsulation Worth the Cost?
Crawl space encapsulation and vapor barriers might cost anywhere from $1500 to $15,000 or more, depending on your home's size, the barrier materials you choose, and if you add a dehumidifier, drainage, and other such options. Since this cost can be somewhat steep for some homeowners, you might wonder if a crawl space encapsulation is worth it!
To help you decide, remember that crawl space encapsulation costs for Indianapolis properties are typically far lower than the cost of foundation repair. Replacing damaged piers and beams as well as structural wood rot repair, mold cleanup, and other work might cost anywhere from $5000 to $25,000 or more!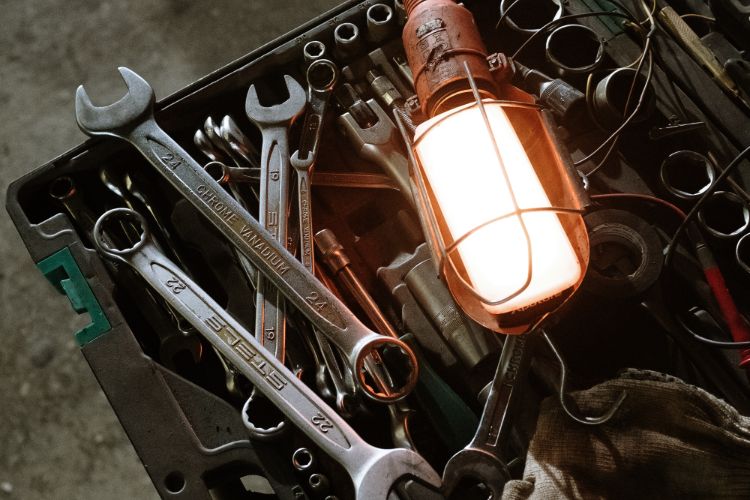 Encapsulation and other vapor barrier solutions also protect items you might store in the crawl space, including sporting goods, farming appliances, bags of feed or lawn care materials, and off-season items kept in sturdy bins and totes. Consider the expense of replacing these due to mold, mildew, rust, and other water-related damage, and compare that to the cost of encapsulation or vapor barrier installation.
Homeowners should also remember that a damaged, weak foundation can lower your property values! If you might sell your home sometime in the future, investing in crawl space encapsulation, vapor barriers, waterproofing, dehumidifying, and other maintenance tasks can ensure your property maintains its value over the years.
Indianapolis Foundation Repair Experts is happy to provide this information about crawl space encapsulation for Indianapolis properties. If you still have questions or need foundation services, turn to our trusted Indianapolis foundation repair contractors today! We offer FREE price quotes and convenient appointments, so don't hesitate to pick up the phone and call us right now.